!Audacious Worship: Live EP Recording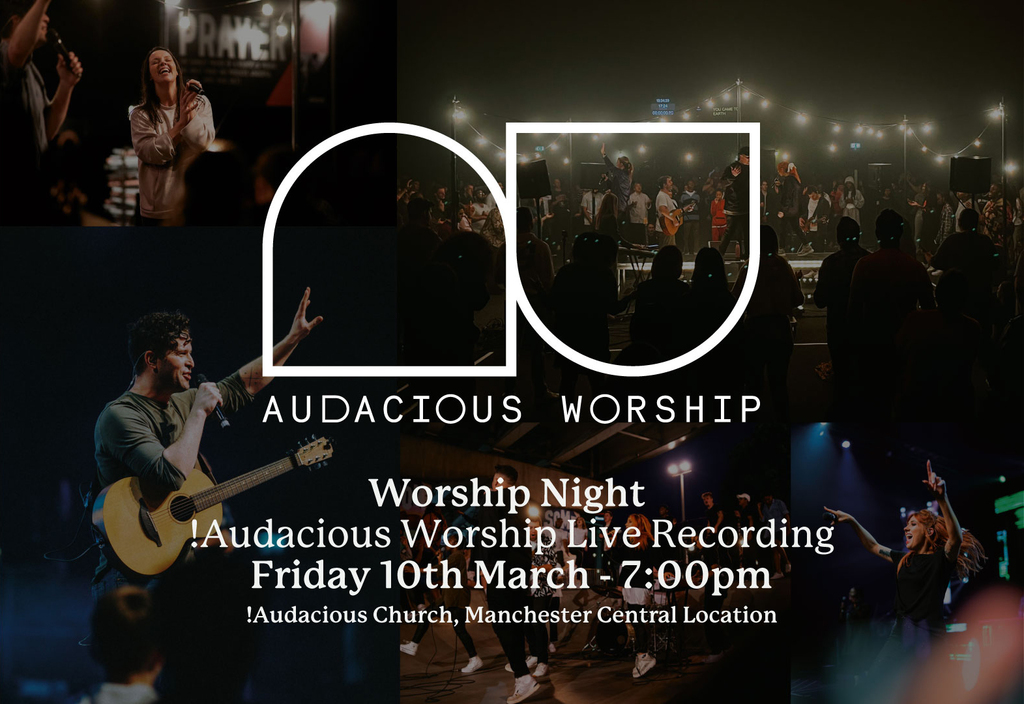 Friday, 10 March 2023

7:00pm - 9:30pm

Audacious Church
About
Our worship nights have been absolutely outstanding, and so powerful. As a church we have loved gathering together to worship God and we want to capture it and share it with others. So, here's the plan… On Friday 10th March we are having Worship Night which we are going to film & record live, for our next !Audacious Worship EP. We are emailing to invite YOU to be a part of it!
So get your singing voices warmed up, dance moves ready, to come and pour out passionate praise and worship. We believe it's going to be a night of encounter, breakthrough, fun and that the songs we release as a church will impact lives around the globe. No phones, no distractions - Only Jesus.

Doors Open: 6.30pm
Event Begins: 7pm (Please note as we are recording the event we do require attendees to arrive promptly to avoid interruption of filming, Thank you!)
Please note:
As this event is being filmed and recorded all attendees must book a ticket, in doing this they will agree to footage and photos of themselves being released as part of the EP and other projects. Children and young people are welcome to attend the event however they will need parental consent to be there, this is also done via booking a ticket. Please understand that as this is a live recording there will be a creche and foyer space available should children be loud in the auditorium during the filming.
Info This event has now passed.